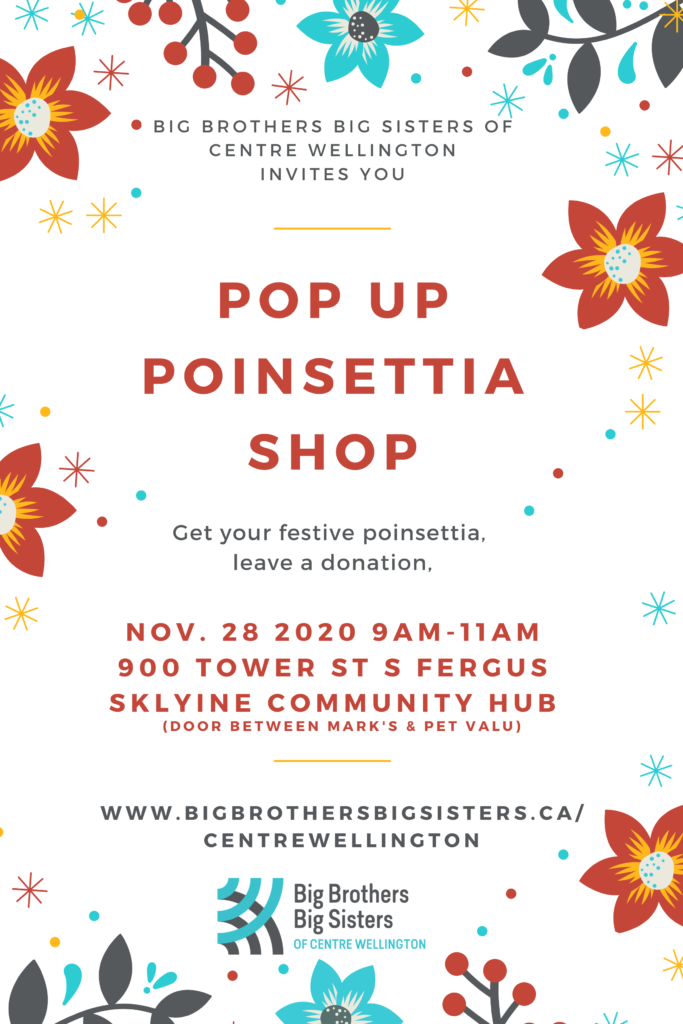 Nothing says the holidays like a festive poinsettia plant! Join us on Saturday, November 28,2020 between 9am-11am, to pick up your own poinsettia and leave a donation.
While you are here why not tour the BHive, enjoy a cookie from our friends over at Fancy that cake and stay for our 11am Volunteer Information Session.
If that isn't enough excitement, we are offering all those who purchase their 2021 Big Split 26 tickets a chance to win a $150 Gift Card to The Brew House on The Grand.