Event Details
It is going to be gnarly! Spare some time and bowl with us for a totally awesome cause.
Event Details
Step 1: Register Your Team
Dust off your cassettes! Tease your hair! Pick a location, pick time slot, and pull together a neon dream team! Be there or be square!
Team Registration
Step 2: Create an Online Giving Page
Create a online giving page to share with friends and family!
Create Online Page
Bowl for Kids Sake 2020 – POSTPONED Due to COVID-19
*Update*
As we practice social distancing and refrain from congregating in large groups, Big Brothers Big Sisters of Centre Wellington have made the tough decision to postpone Bowl For Kids' Sake. In the meantime, we are in the process of building the perfect recipe for another great event. Stay Tuned for updates
Friday May 1st: Retro Wii Bowl, Fergus
Want to stay local and take an hour break out of your day to have fun, do good, and wear leg warmers!  Then Wii Bowl is for you!  Three lanes set up just like at a bowling alley, 80's music, team pizza, snacks, raffle prizes and a 50/50!
Sunday May 3rd: Rockin' 10 Pin Bowl, Guelph
Strike up some great memories with a rockin' bowling experience straight out of 1984.  Wear your acid wash or parachute pants and expect to hear  your favourite 80's music, munch on team pizza after 11 am, loads of raffle prizes and a 50/50.
Step 1: Register your Team
Click above on Step 1: Register your team and you will be asked to select the date, time and location you want to bowl.
Step 2: Create an Online Giving Page
Creating an online giving page and make your fundraising easier! Share the link with your family and friends in an email or on social media. Saves you from having to collect pledges in person and gives long distance supporters a way to help you!
Click above on Step 2: Create and Online Giving Page to get started!
Do you prefer the paper pledge form?  We still have it!  Print it here, now.
Here are some
Fundraising Ideas
To Get you Started
Have a Bake Sale

Host a Raffle

Have an Office Lunch Day

Host Casual Friday's/ Dress Down Days

Candy Guessing Game

Host a 50/50

Auction Off the Best Parking Spot

Hold a Bottle and Can Drive

Create a Fundraising Goal Thermometer

Get your Office to match donations
Sponsorship Opportunities
Do you want to get your business noticed?  We can put your name and logo front and centre in front of almost 300 bowlers who are talking to an average of 10 supporters each!  That is 3000 people that hear about this event!
Thank you to our 2019 Bowl for Kids Sakes Sponsors….
interested in sponsoring our 2020 event….email kelly.legge@bigbrothersbigsisters.ca
Presenting Sponsor

Pizza Box Sponsor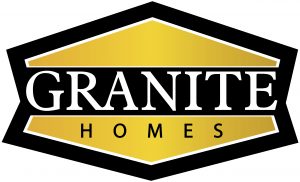 Lane Sponsors