Bi-Monthly Draws From January 2nd to December 17,2020
Each week is $2 to play.  Full year is $52.  Buy once, play all year! 
A great way to support our programs that serve to empower local youth.
Buy one for yourself. Buy one as a gift. Buy one to celebrate. 
Check out our Facebook page on draw days to see the live draw .
Also, tune into the Grand 101.1's morning show live with Lorie and Boomer on draw days to hear who wins.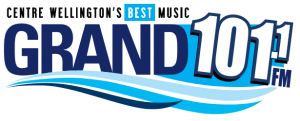 FAQ's:
How do I get my Big Split tickets?  You can purchase your tickets a few different ways: 1) call us at 519-787-0106 ext. 221 2) come to our office located at 900 Tower St. S Unit 100A, or 3) click the "Purchase Tickets" button above and purchase them online using your credit card.
If I get my tickets by phone or online, how do I get my physical ticket? We can send you a picture of your ticket by email and you can come pick up the hard ticket at our office OR we can mail it out to you.
If I win right off the bat, am I done? No way! If you purchase 26 draws for $52, you are in each and every draw in 2020!
How big is the pot? It depends on how many people play with us. We have the ability to sell 1000 tickets so we can be giving out $1000 each draw!  The more people who play, the bigger the pot…..tell your friends.
Do I need my stub to get my winnings? No you don't. We will let you know and then send a cheque out in the mail or  you are welcome to come pick it up.