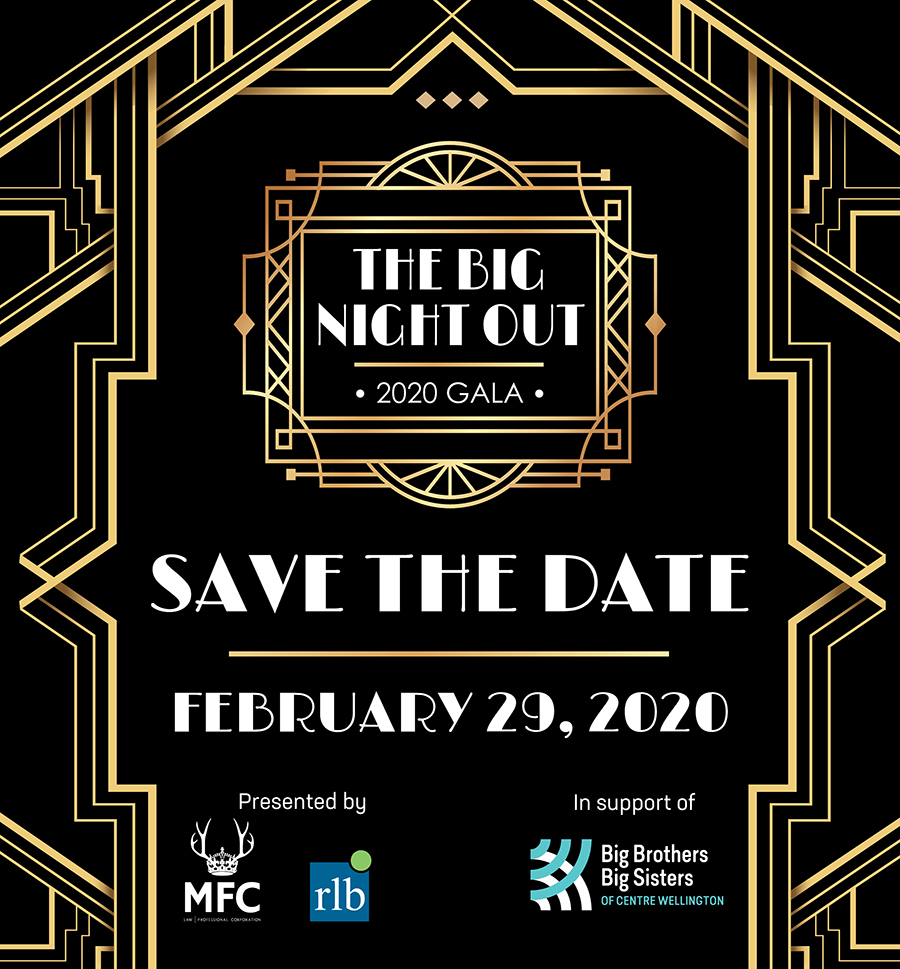 Order Your Tickets
Ticket sales open November 20. Book your corporate table now by emailing kristen.drexler@bigbrothersbigsisters.ca

Place Order
Become a Sponsor
Be recognized as a community leader and enjoy great benefits to your business!
Sponsor
A simple but gourmet menu.
Live entertainment.
Prizes that will surely tempt you.
Stories that will make your heart sing.
A Big Night Out to celebrate the pro activeness of mentoring relationships for local youth!
Saturday February 29, 2020
Centre Wellington Sportsplex
Shuttles to a secret location will run from 5:45 to 6:45 regularly from the front doors of the Sportsplex.
Tickets are $110 per person and we are almost sold out!
email centrewellington@bigbrothersbigsisters.ca with any questions.
Big Inspiration